I realised that months ago I was trying to launch a 'Musicals Monday' feature, but I got lazy and only ever posted the one … Anyway, here I am again to bring you instalment two – 'Willy Wonka & The Chocolate Factory'.
This was a firm favourite growing up in my house and I've lost count of the times I've watched it.
Before seeing this, I was used to sunshine and lollipops musicals that didn't really deal with anything that was too upsetting or unnerving, but this movie always manages to give me the creeps. The bloody scene when they're on the boat going through the tunnel used to give me nightmares …. maybe, possibly still does.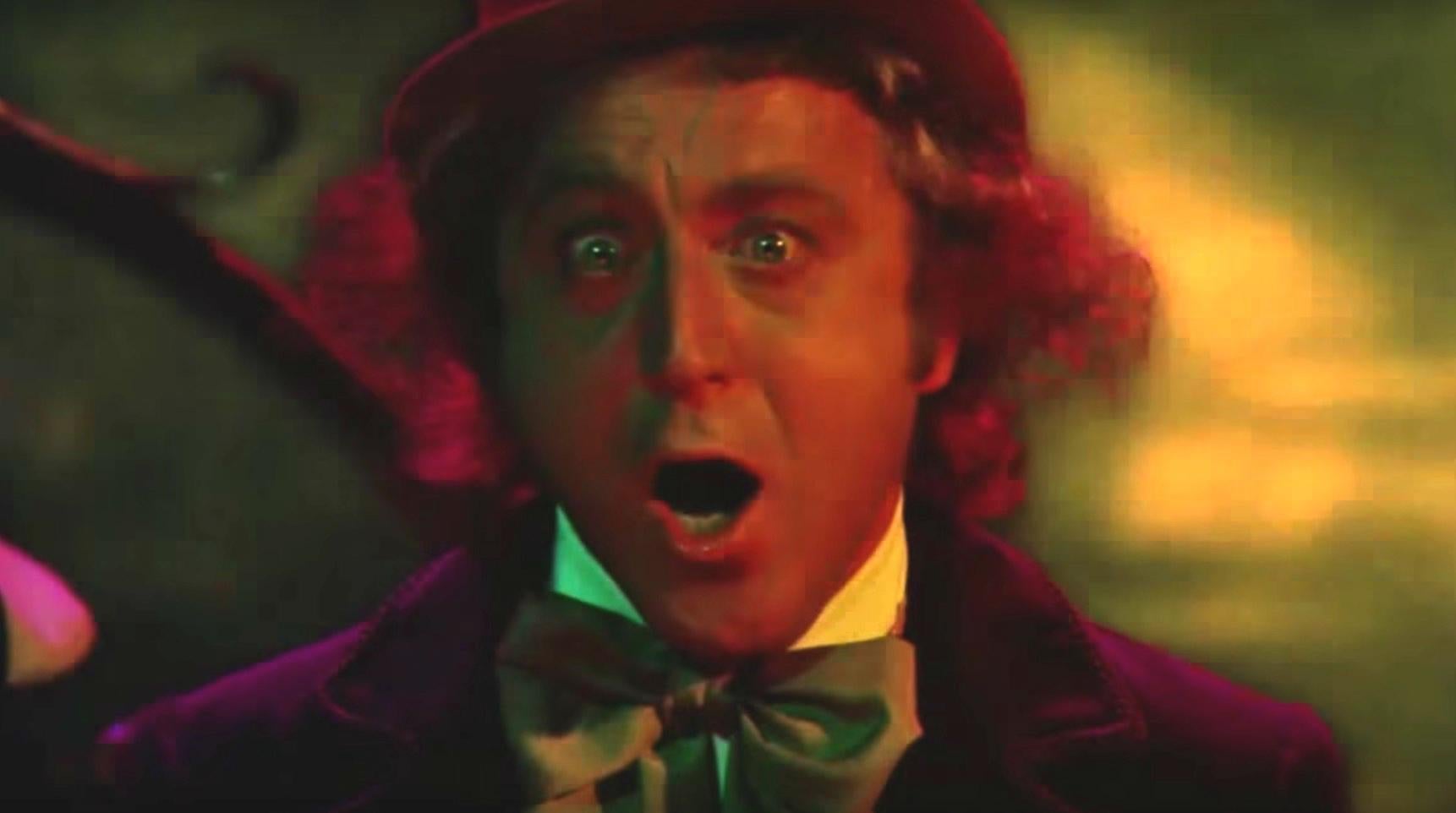 Gene Wilder is astounding as the wacky, loon that is Wonka. He not only looks the part but his natural charisma and likeability help him create one of the best characters in movie history.
Charlie Bucket could do with a little work, he's a little square for me and by the end of the story I don't actually think he does deserve the rewards that he's given – silly little boy sampling the merch. Grandpa Joe on the other hand is wonderful as are most of the other child actors (big shout out to Mike TV).
This movie came out in 1971. That's 46 year ago yet it still looks as bright and as vibrant as ever. To me this movie doesn't look dated and the theme, story and jokes are as relevant as ever.
To me, this is what every children's movie needs to be. It's exciting, scary in parts and most important of all, it invokes imagination – it's just a real treat to watch over and over.
Roald Dahl might have dreamt up the factory and all of it's secrets but the thing that really makes this musical pop is … well .. it's music .. They're songs that stick in your head all day and leave a lasting impression. Here's a run down of my top 5 musical moments from the movie – and I know that you'll agree they're all as wondrous and each other.
---
5) The Oompa Loompa Doompa Dee Do Song
4) The Candy Man
3)  I Want It Now!
2) Pure Imagination 
1) I've Got A Golden Ticket
IT'S OURS CHARLIE! 
8/10 – Always & Forever!