Oh hi, I didn't see you there. You can check out my post about the year 1990 by clicking here here.
1991 was a pretty spectacular year if you ask me.
It was the year we said a great big hello to the internet and a sad farewell to Freddie Mercury. Nirvana released their iconic album 'Nevermind' and OH YEAH it was the year that I was born!
However, when it comes to movies this didn't seem to be the juiciest year of the decade. I've only seen 10 releases and to be honest, there aren't too many that I'll be rushing to pick up either…
10) Drop Dead Fred
NO NO NO NO NO! I hate this movie. Always have & always will.
9) The Butcher's Wife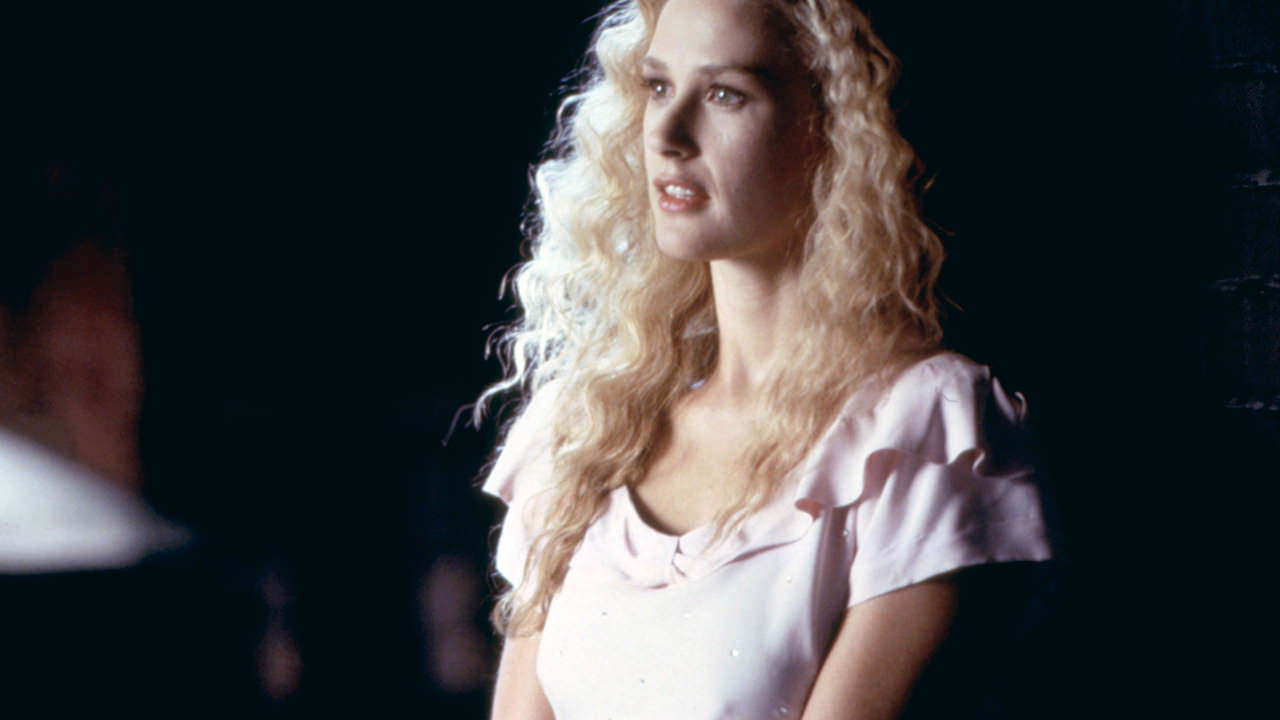 This movie is utter trash but Demi Moore looks soooo beautiful it makes me want to die!!!
8) Frankie & Johnny
See I know that I've watched this film but I can't for the life of me remember what the hell it's about, which definitely isn't a good sign BUT Al Pacino falling in love with Michelle Pfeiffer can't be that bad.
7) Sleeping With The Enemy 
This is one of my all time guilty pleasures. I know that it's not a great film and hey! I know it's not even a good film but it's got that trashy 90's thriller thing going for it.
6) Robin Hood Prince of Thieves 
Kevin Costner was a big deal and when I was younger I used to watch this film over and over again and I never understood why Morgan Freeman agreed to be in this.
5) Cape Fear
Fantastic movie but the end scene just reminds me of Sideshoe Bob ….
4) Beauty & The Beast
When the beast turns back into a man he looks scarier than when he's a big fluffy monster in a bow tie.
3) The Addams Family 
This film WAS my childhood! I love it so so so much and Anjelica Huston was a babe.
2) Hook 
There have been many attempts at turning the story of Peter Pan into a good movie and this is the only film that does it successfully. I don't understand you if you don't like this – Robin Williams saying 'My Jack' makes me cry like a baby.
1)The Silence of the Lambs
My favourite actor of all time in one of my favourite films of all time – of course this is number 1.
Watch list; 
T2: Judgement Day
Boyz n the hood
JFK
Bugsy
My Girl
The Fisher King
What about Bob?
Backdraft
City Slickers
Father of The Bride
The Last Boy Scout
Barton Fink
Bill & Ted's Bogus Adventure
Don't Tell Mom The Babysitter's Dead
The Rocketeer
L.A Story
Prince Of Tides
Switch
Regarding Henry
Child's Play 3
Jungle Fever
I've also seen Thelma & Louise, Point Break and Doc Hollywood but don't remember them enough to rate them, so I'll stick them on the list when I've given them a re-watch.
Keep up to date with my 1991 ranking here on Letterboxd! 
As always, if you have any suggestions that I've missed out then let me know and I'll see you back here for 1992!